Our Partners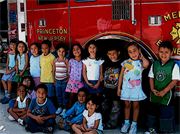 Throughout the history of PNS, building strong families has been a central theme.  To that end, we work hand-in-hand with the parents and with community organizations.  We collaborate with the following agencies:
Trinity Counseling:  Provides an on-site psychologist who works with the children and staff and is available to provide counseling for parents and children.  Trinity Counseling also provides workshops for staff.
Arts Council of Princeton:  Provides weekly art instruction to our students.  They offer opportunities for children to experience theater and other productions and reach out to our families in an effort to include them in their family events.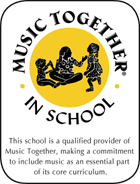 Music Together:  Weekly music lessons are provided to all the children.
Princeton Public Library:  A Spanish-speaking story teller visits the school to tell stories to the children.
Princeton University PACE Center:  Student volunteers support program activities and services.
Business partners include PNC Bank, J&J Consumer Products and the Rotary Club of Princeton.