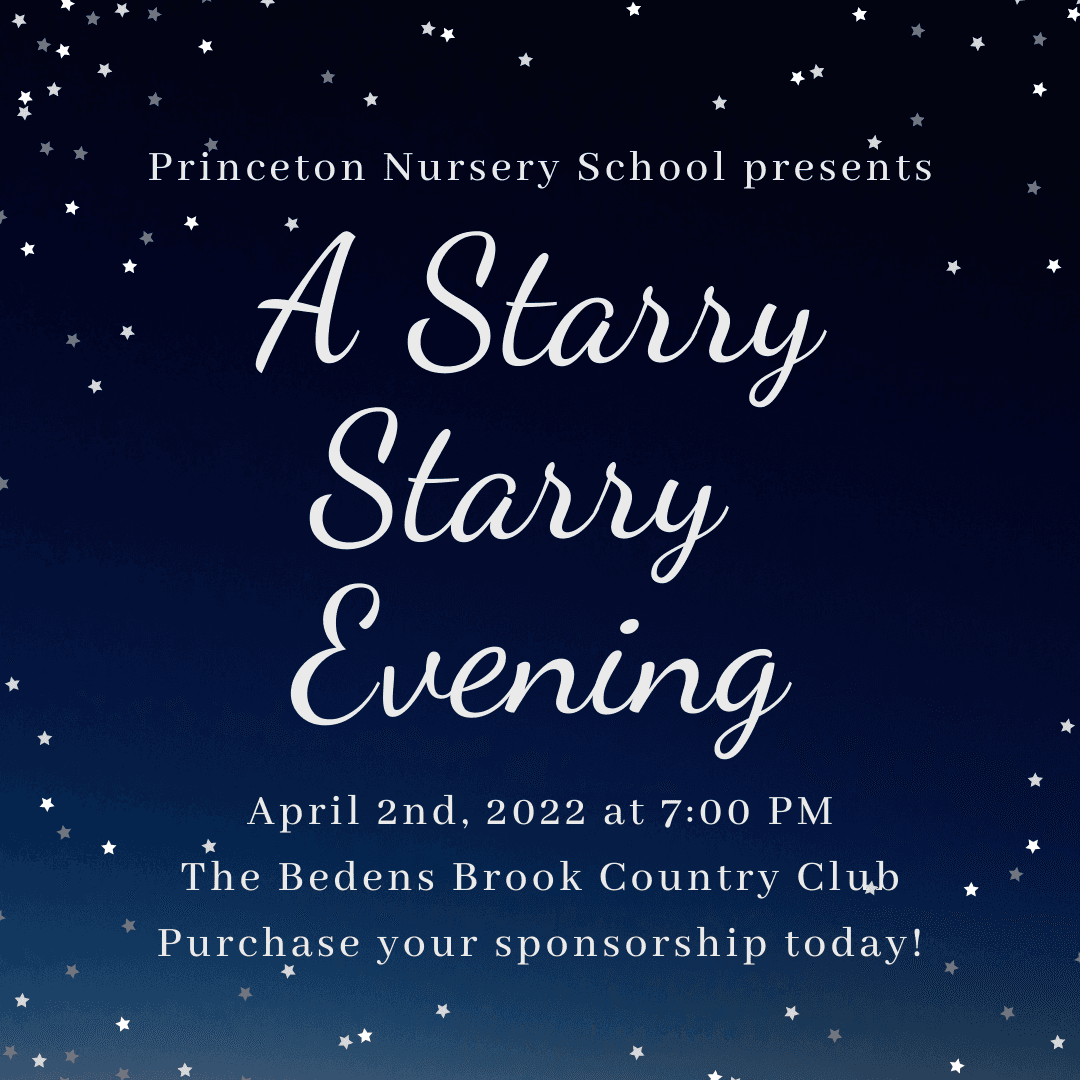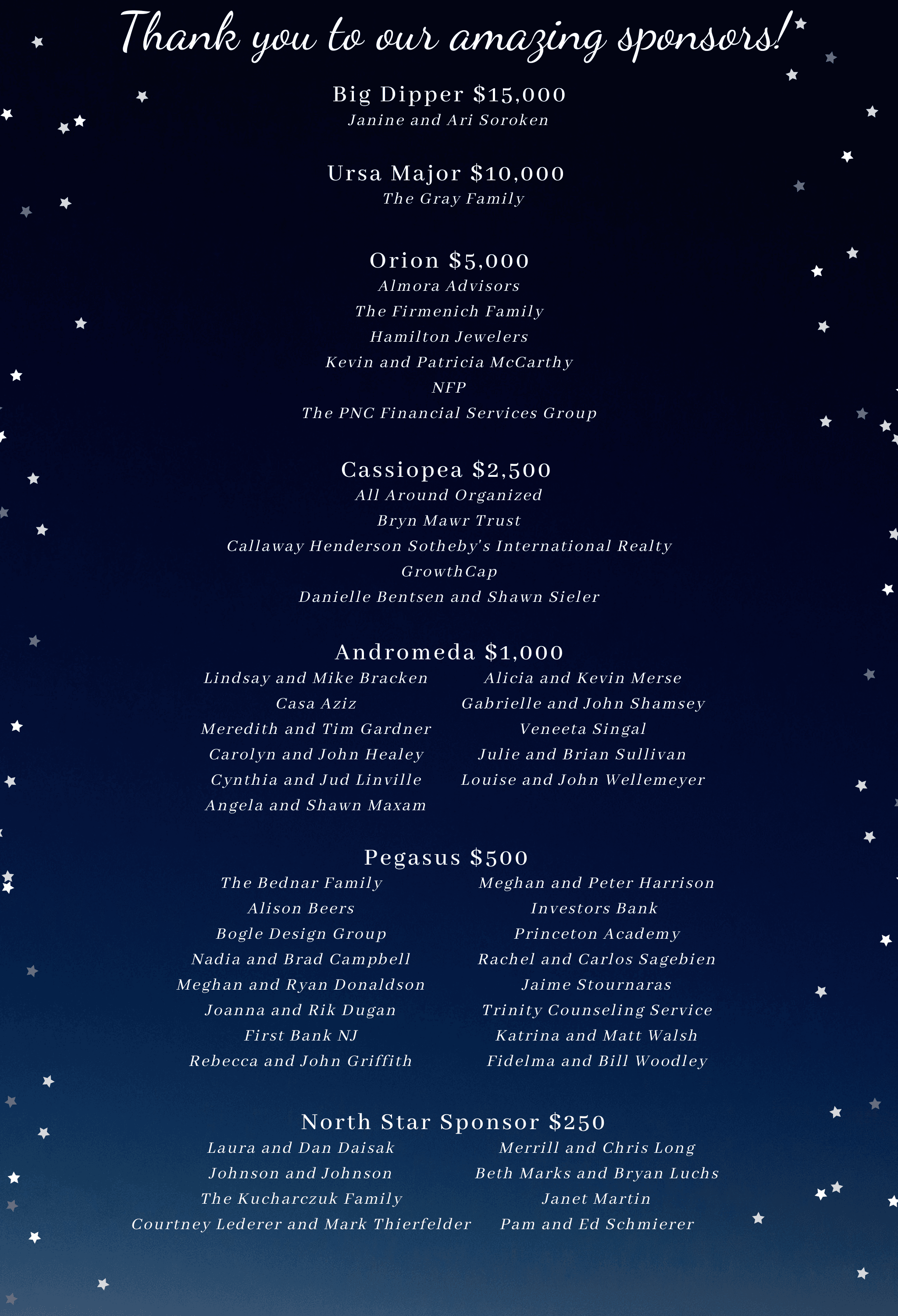 Thanks to everyone who joined us for an evening of celebration with Princeton Nursery School at our Starry Starry Evening Gala on Saturday, April 2nd at 7:00 PM at The Bedens Brook Country Club. 
For 93 years, PNS has been cultivating strong minds, strong bodies, and strong connections for Princeton-area children. This year we have so much to be grateful for. Thanks to our incredible community, we have been able to continue offering a high-quality preschool education and support for our families throughout all the challenges we faced during the pandemic. Together, we know we can do even more to build brighter futures for Princeton-area children!
We were thrilled to be able to safely celebrate in person once again and are grateful for everyone who danced the night away with us. Your support helped us continue providing our children with an excellent education, nutritious meals, and wrap-around support in a nurturing environment. With your kindness and generosity, we know that we can help families break the cycle of poverty by providing our children with a successful start to their education.
Thank you again for your kind support!
---