90th Anniversary Gala - Starry Starry Night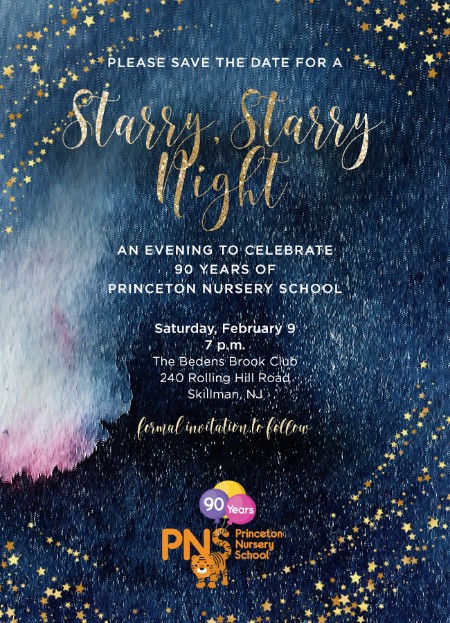 This year Princeton Nursery School is celebrating our 90th anniversary! Please join us for our 90th Celebration at Bedens Brook Country Club on February 9, 2019.   
Please consider being a sponsor for our 90th Anniversary Gala.  By supporting our 90th Celebration, you help us continue to provide much needed resources and programming for the children and hard working  families that still struggle financially, with food security, and finding quality childcare and education.  
Please help us help our children and families break the cycle of poverty.