Starry Starry Night Gala - Thanking Our Lucky Stars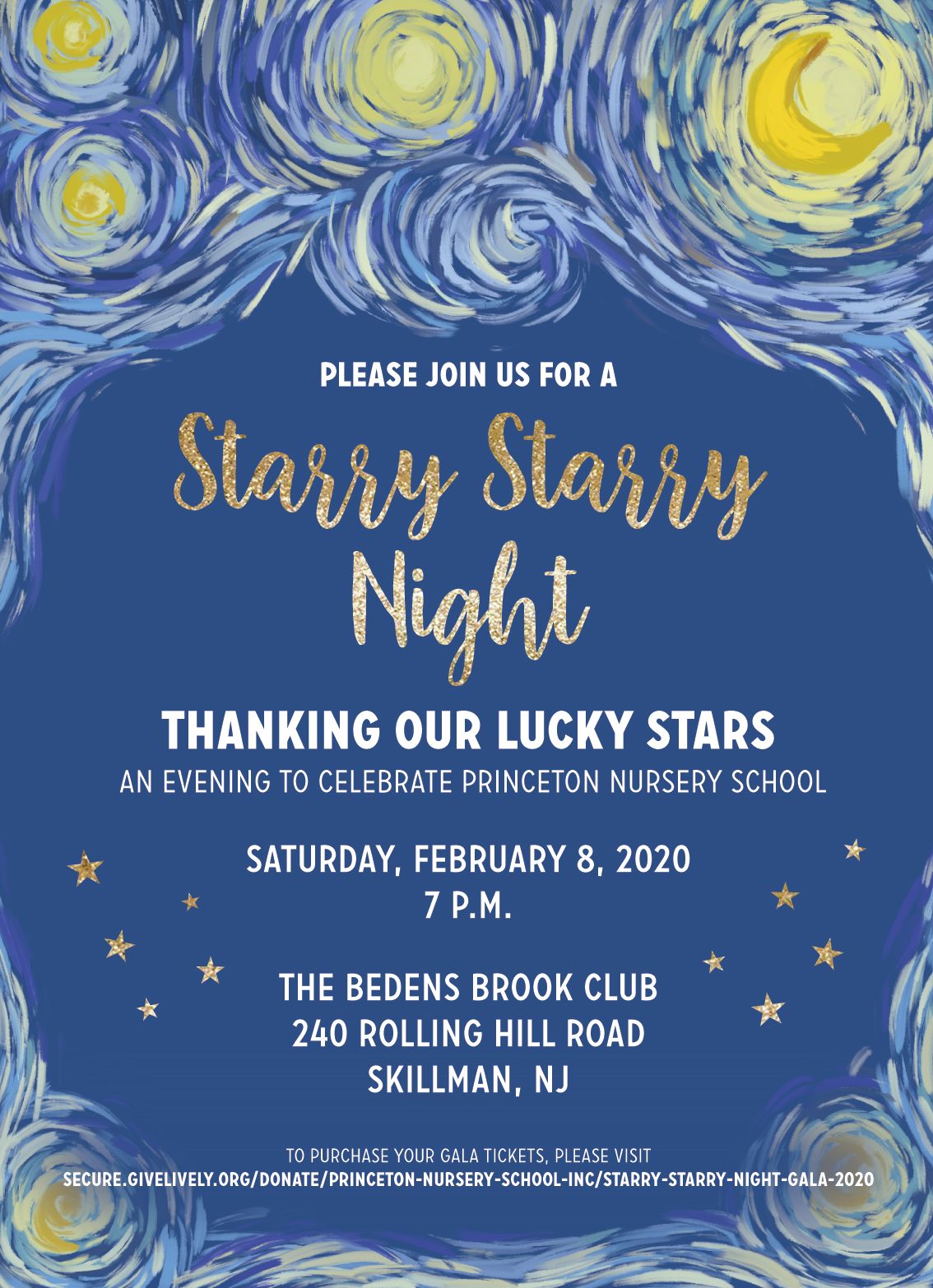 Please join us for our annual gala:  Starry, Starry Night: Thanking Our Lucky Stars at the Bedens Brook Club on February 8, 2020.
Princeton Nursery School has so much to be thankful for this year, especially the generosity of the PNS community!  This year we have been able to renovate our kitchen, upgrade classroom furniture, bring our stairs and bannister up to code, and feed the hungry minds and tummies of our students with scholarships because of the help from so many of you.  We are excited to continue the momentum!  
As we celebrate our 91st year, please consider being a sponsor for our annual Gala.  By supporting Princeton Nursery School, you help us continue to provide much needed resources and programming for the children and hard working  families that still struggle financially, with food security, and finding quality childcare and education.  
Please help us help our children and families break the cycle of poverty.  
Payments can be made with a credit card via Paypal below or using Venmo:  PNS78
---